UsedBooks101.com- Free used book resource and dealer directory. Search for open stores, binders, book seminars, library stores, supplies and much more. Traveling? Find used bookstores when you're on the road.
Sandman Book Company
Sandman Book Company is an independent, locally owned bookshop in Punta Gorda, Florida. We have been in business since 2006 and we have been located in Turtle Crossing since 2009.
We strive to create the atmosphere of a classic book shop you might find in an old European town, combined with the modern amenities of the computer age. We have comfy reading chairs and reading nooks scattered throughout the store (Kitty-Wan Kenobi, our resident cat, spends a lot of time in those chairs.)
Primary Business: Open Store- new and/or used books
We also do business over the internet.
We also sell new books.
Address:

16480 Burnt Store Road
Punta Gorda, FL 33955
Map

Phone:

9415051624

Cell:

Fax:

9415051624

Web Site:

Book Search:

Associations:
Contact

Hours:

Tuesday- Saturday 12-6p

Book Buying Hours:

Holidays Closed:

Special Events:

http://www.sandmanbooks.com/events.html

Bookstore Dog/Cat:

Yes

Book Specialization: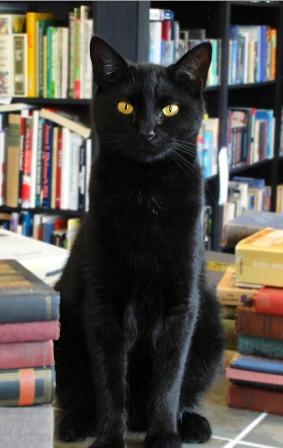 Please tell this business you found them on UsedBooks101.com
Add this dealer to your printable Favorites List, please Log In
Search Used Book Business Listings
To View All Listings: click the "Browse & Sort All Listings" button below.
To Search the listings: specify one or more criteria, then click the "Search" button below.